The Ekopanely board is an ecological building board. It is pressed from cereal straw under high pressure at high temperature without the use of any binders. It is coated with recycled cardboard. The Ekopanely board is a 100% natural, fully recyclable and strong building material that can be installed permanently in buildings.
WHAT IS AN EKOPANELY BOARD?
Ekopanely boards are 100% natural, ecological and durable building boards
The Ekopanely board is the ecological building material of the future. It can be used instead of bricks, plasterboard or even chipboard. Where can this 100% natural material be used? It is used for the interior cladding of wooden buildings, for partitions, built-ins, suspended ceilings, cladding and as recessed form work. Thanks to the displaced air, Ekopanely boards are virtually incombustible. Ekopanely boards are produced in two thicknesses: 58 mm with a width of 1200 mm and 38 mm with a width of 800 mm. The surface weight is 19.8 – 26.4 kg/m2.
Ekopanely boards properties
See what Ekopanely boards can withstand
How much weight can it carry?
How does it react to fire?​
We produce 2 types of Ekopanely boards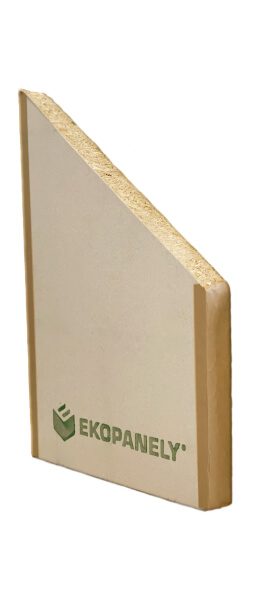 Uncoated building board with a thickness of 40 mm, a width of 800 mm and a length of 1200-3200 mm.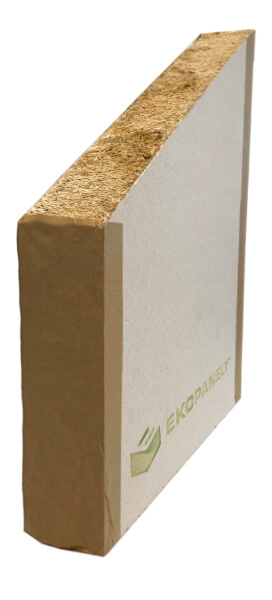 Uncoated building board with a thickness of 60 mm, a width of 1200 mm and a length of 1200-3200 mm.
Do you have a question or do you need advice? Would you like to know more about Ekopanely boards?
Please call us or write to us. We will be happy to help you.

EKOPANELY BOARD PROPERTIES
Six reasons why to use Ekopanely boards in your building
Ekopanely boards are 100% natural, environmentally degradable building material and have many advantages. Here are the most significant ones: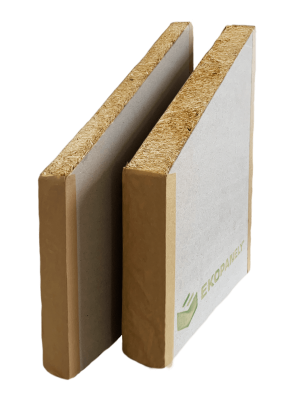 CERTIFICATES AND ATTESTATIONS
Tests, certificates and reports from renowned testing institutes
Ordering Ekopanely boards is easy
System solutions for all types of buildings
Ekopanely boards are a system solution and have particular features, purposes and specifics and certain technological procedures must be followed.
We are happy to share our experience and know-how with you
Since we have been manufacturing and using Ekopanely boards for over 20 years, we know everything from A to Z. To help you get the job done properly, we're only too happy to share this experience with you in the "Tips and Instructions" section.