Any surface treatment is possible, but you need to choose the right products and follow the right procedures to maximize the quality and service life of the Ekopanely boards.
Commonly used surface treatments
If you choose a manufacturer other than the one recommended by us, carefully study the available information on the selected products or contact the manufacturer's expert consultant directly. The latter should be able to select suitable equivalents of our recommended coating systems.
For the base layer for tiling we use penetration, on which we apply a thin layer of adhesive reinforced with fiberglass mesh (gauze).
Glass textile wall covering
All that is needed to prepare the surface is to cover seams and of course apply penetration.
As with wallpapers, you just need to apply plaster sealer and fill the seams between the Ekopanely boards using gauze. What happens next depends on the type of spray coating.
Clay plasters are becoming more and more popular with our customers. For this surface finish, follow the instructions of the manufacturer we recommend.
Cladding with plasterboard panels
This is another way of modifying Ekopanely boards. A plasterboard panel can be securely attached to the straw core of the Ekopanely board using suitable length plasterboard screws.
This type of surface is also simple. Just prepare a suitable grid for anchoring the individual planks.
Do you have a question? Want some advice?
Do you need advice on the surface treatment of Ekopanely boards? Write to us or call us and we will be happy to advise you on everything.
Make the best of the know-how that we are making available to you and check out other useful materials that will help you when working with Ekopanely boards.
How should you use Ekopanely boards correctly and what procedures should you follow? Take a look at these simple instructions.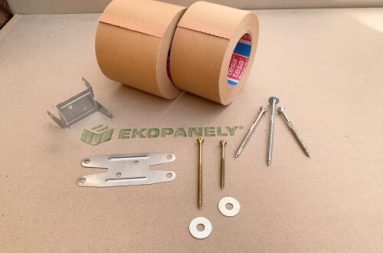 Here we will advise you on which tools and installation materials to use to make your job easy and quick.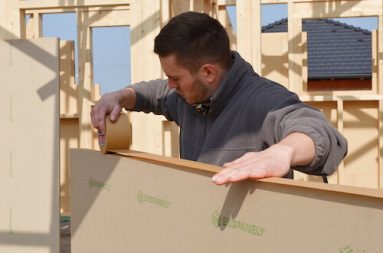 Installing a partition, floor or loft conversion? With this guide it will be a breeze.